Most people have already heard the Nightmares and Numerous Problems with stucco. Whether it be Synthetic, Hardcoat, Cement Board, Drainable or not, all can have problems. Stucco inspections should be performed every 18 to 24 months, to ensure the stucco system is functioning properly.
Knowing what, if any problems exist with your stucco home, can be very important for repair recommendations and to preserve the value of your home. Stucco Inspector will do a professional stucco inspection and give you the correct information of your stucco system and how it is functioning.

We hope you'll find the information you need on this site about our company and the services we provide very informative. We look forward to working with you. Stucco Inspector is Certified and the stucco inspection will be done correct the first time.
Hardcoat stucco,area where moisture was entering the stucco.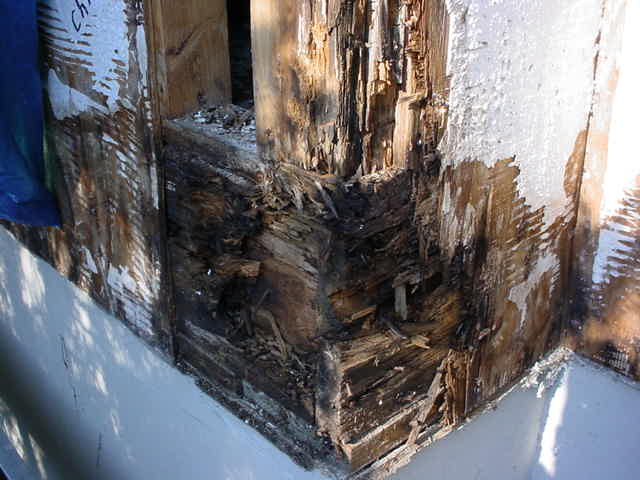 Wood rot from moisture entering behind the stucco (EIFS) system.
Don't Let This Happen To Your Home Or Business!
Have a stucco inspection done by Stucco Inspector Today!
Stucco inspections are good for,
Seller
Buyer
Realtors
Some banks and loan companies require a stucco inspection
This is a few examples of common problems with all stucco systems!
WE WILL MATCH OTHER CERTIFIED INSPECTOR'S PRICE!
STUCCO INSPECTOR LLC

Murrells Inlet, South Carolina 29576
Myrtle Beach Area
Phone: (843)283-0557